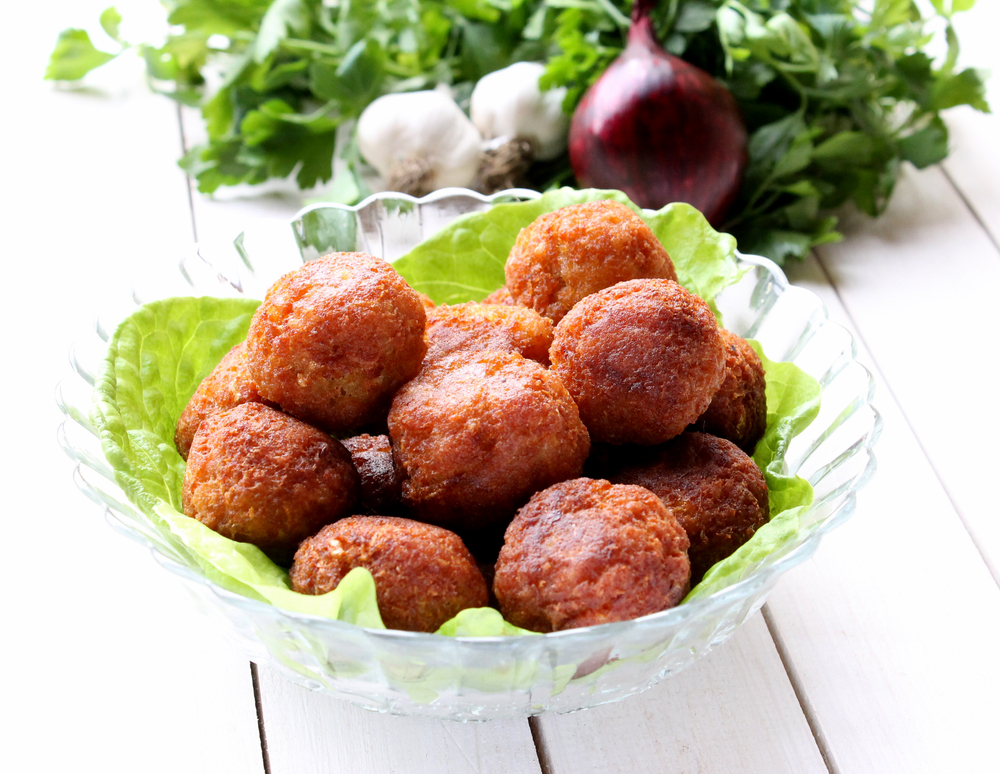 Serves 4

Ingredients:
2 cans of tuna (160g each) drained
1 Handful of pine nuts
1 Handful of parsley leaves, chopped
Freshly grated zest of 1 lemon
50g fresh breadcrumbs
1 egg, beaten
Salt and pepper

Instructions:
Flake the tuna into a medium-sized bowl. Add the pine nuts, parsley, lemon zest, breadcrumbs and egg.
Season and mix with your hands until the mixture is combined and roll the mix into 12 balls.
Put a large pan of salted water and bring to a boil and cook the spaghetti according to pack instructions.
Heat some oil in a large non-stick frying pan, fry the tuna balls for 5 minutes. Turn over every minute or so until the balls are golden brown.
Drain the tuna balls on kitchen paper. Serve with pasta or a dipping sauce of your choice.