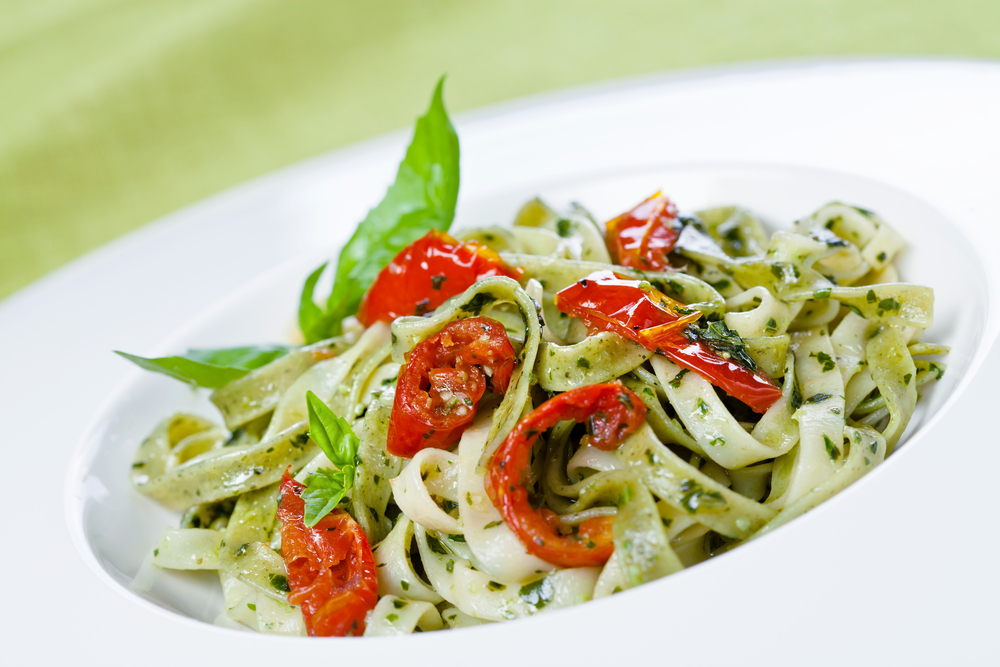 Serves 4
Ingredients:
800g pasta of your choice
25g Parmeggiano, grated
Handful of fresh basil
2 tablespoons of fresh cut basil
Small jar of pesto
100g sundried tomatoes
30g almonds, slightly ground
200g fresh cheeselets, drained in a sieve for 30 mins
60ml olive oil
Salt
Ground fresh pepper

Instructions:
In a food processor, combine sundried tomatoes, cheeselets, almonds and the fresh basil. Add olive oil, salt and pepper mixing slowly and continuously.
In a large pot, bring salted water to the boil and cook the pasta according to the pack instructions. Once cooked, drain the pasta and place it back in the pot.
Add the mix from the food processor to the cooked pasta, add pesto and Parmeggiano and combine well.
As a garnish, place the fresh cut basil on top and serve immediately.