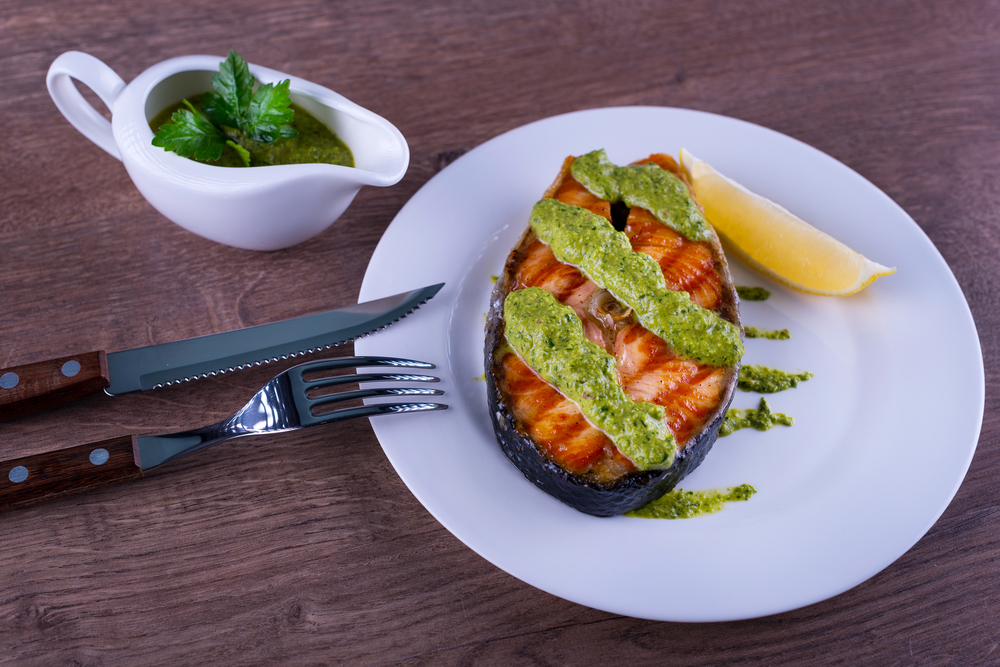 Serves 2
Ingredients:
¾ cup cucumber, diced, seeded, peeled
6 tablespoons red onion, chopped
3 tablespoons fresh mint, chopped
2 ½ teaspoons olive oil
1 ½ teaspooons sugar
1 tablespoon white wine vinegar
2 200g swordfish steaks
Salt
Pepper
Instructions:
In a medium bowl, combine the cucumber, mint, vinegar, onion, 1 ½ teaspoons of oil and sugar and toss to blend them together. Season with salt and pepper and let the mixture stand for 2 hours.
Preheat broiler or barbecue on medium-high heat. Brush the swordfish steaks with the remaining olive oil and season with salt and pepper.
Grill or broil the steaks until they are opaque in the centre, about 4 minutes on either side.
Place the swordfish on serving plates and top them with the salsa.