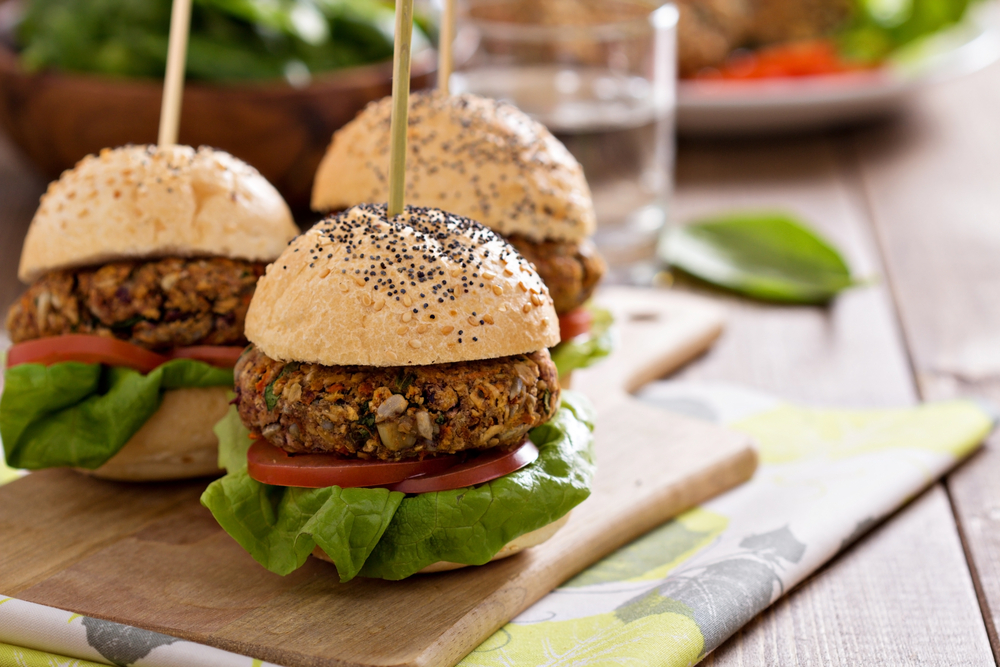 Serves 5
Ingredients:
5 buns, toasted and divided
1 cup dry lentils (green or red)
1 cup finely chopped onion
2 celery stalks, finely chopped
2 garlic cloves, minced
4 cups of mixed chopped mushrooms
1 small cup pistacchios, chopped
1 tablespoon Dijon mustard
1 ½ teaspoons dried thyme
1 teaspoon balsamic vinegar
50g goat cheese, crumbled
½ cup baby rucola
1 large egg, beaten
Olive oil
Sea salt
Ground black pepper
Instructions:
Cook lentils in 2 cups of water. Once cooked, add them to a large bowl and mash using the back of a fork.
Place 1 bun in a food processor and mix until coarse crumbs are formed. Remove the breadcrumbs and set aside.
Pre-heat the oven to 175°C.
Heat up olive oil in a large frying pan on medium heat. Add the onions and sauté for 3 minutes. Then add the celery, mushrooms, pistachios and garlic cloves. Cook for an additional 5 minutes.
Add the veggie mixture to lentils and stir in mustard, balsamic and thyme. Mix until properly combined. Add the egg, breadcrumbs, salt and pepper.
Using your hands, separate the mixture into 5 large balls, place them on a baking sheet and flatten them slightly. Place them in the hot oven and bake for 20 minutes.
Remove from oven and flip carefully, then cook them for an additional 20 minutes.
Let the burgers cool for at least 10 minutes before serving. Place baby rucola leaves and crumble goats cheese on top, place on bun and enjoy!