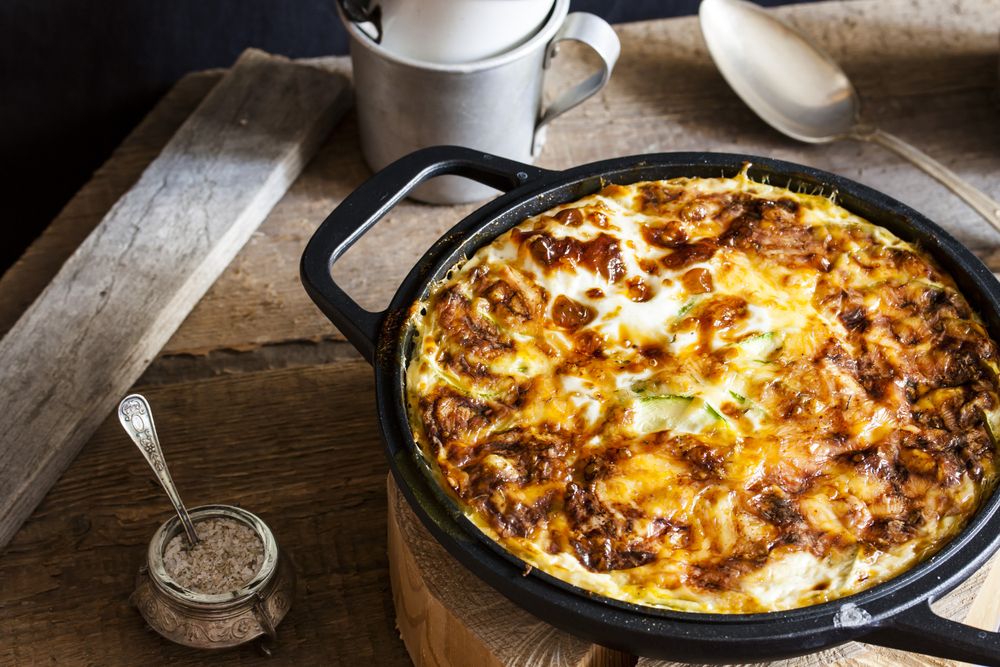 Serves 6
Ingredients:
Sauce
2 onions – finely chopped
4 garlic cloves – minced
2 diced marrows
500g minced beef and pork mix
2 Maltese sausages – removed from casing
1 can corned beef
1 can tomato sauce
2 tablespoons tomato paste
1 teaspoon curry powder
Freshly ground black pepper
200g ricotta
Olive oil
Grated parmesan cheese
500g Plain white Rice
4 eggs
½ glass milk
Instructions:
Saute the onions in some oil. Add the minced beef and pork and mix well. Cook for a few minutes until the meat is cooked through. Add the Maltese sausage, corned beef and mix. Pour in the tomato sauce and the tomato paste. Add the water and curry powder. Add salt and pepper to taste.
Cook the rice and drain the water when cooked.
Add the minced beef and pork mixture to the rice. Add 3 beaten eggs and mix well.
Pour in the whole mixture into an oven dish.
In a separate bowl mix the ricotta with milk and 1 beaten egg. Spread it evenly over the rice mixture. Sprinkle some grated cheese on top and finish off with freshly ground pepper.
Bake for about 1 hour and 20 minutes or until nicely browned on top.