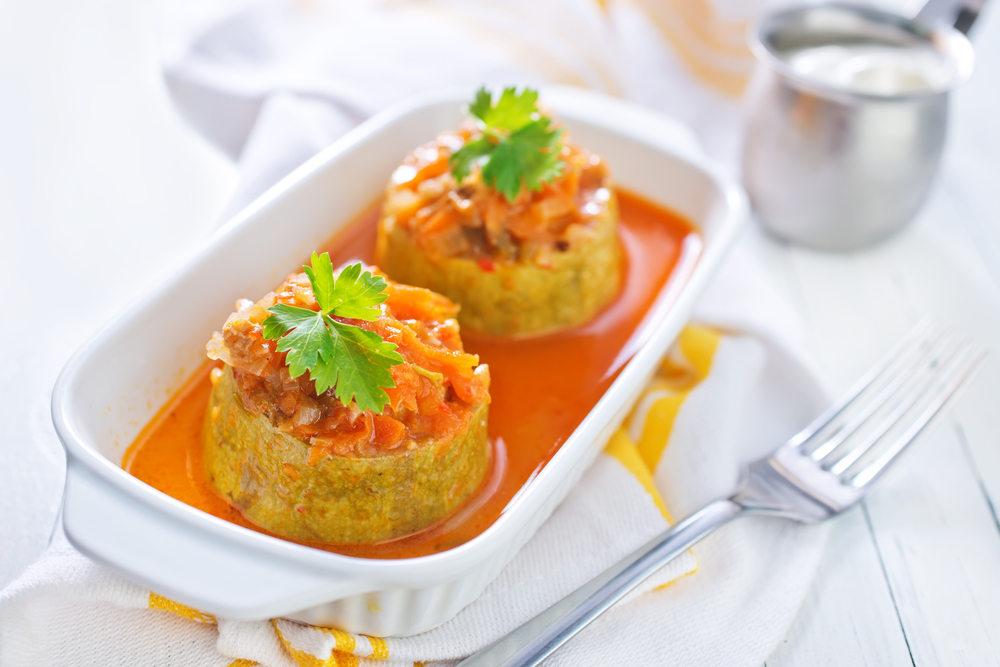 Ingredients:
4 marrows, cut in half
500g mince (any meat you prefer)
3 medium sized potatoes, thinly sliced
3 garlic cloves, thinly sliced
1 onion, chopped
2 eggs, beaten
50g grated cheese
6 tablespoons tomato paste (kunserva)
Handful of parsley, finely chopped
250ml water
Salt and pepper
Olive oil
Instructions:
Place the sliced potatoes in two oven dishes, scoop out the flesh of the marrows, chop and place in a large bowl.
In a large frying pan, add olive oil and fry onion and garlic for 10 mins on medium heat. Add the mince and 4 tablespoons of tomato paste. Keep the mix on medium heat for 20 mins, or until mince is browned. Add chopped marrow flesh and cook for another 5 mins.
Set aside and allow to cool for 1 hour.
Switch on the oven to Pre-heat to 170°C.
Add eggs, cheese, parsley, salt and pepper to the meat mixture and combine well.
Fill the marrows evenly with the mixture and place on top of the potatoes in the oven dishes.
In a small bowl, mix the water, 2 tablespoons of tomato paste and 2 tablespoons olive oil and sprinkle over the marrows and potatoes.
Place in pre-heated oven for 45 minutes. Make sure to remove and cover both dishes with foil to prevent the top of the marrow filling from burning. Cook for a further 45 minutes, remove the foil and serve immediately.